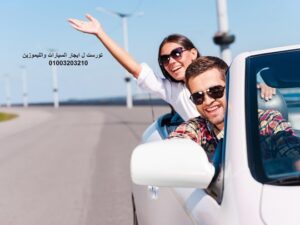 Tourist Car is the best rental car company in Egypt that makes renting cars as simple and personal as driving your own. A Tourist Car, everything we do is about giving you the freedom to discover more.
,You can travel to discover All of Egypt, take your friends and go on on a trip. You can save time and money too when you book one of our luxury cars, which will not only take you to your destination, but it will show you as you're the owner of the car.
Tourist Car offer excellent services, such as:
Chauffeur Drive: Our driver can be waiting for you, when you arrive at your destination and return you to the airport for your flight home
Fuel Plans: We offer a number of convenient car rental fuel plan options
Pickup and delivery: We offer you the great service that you can't imagine. We can pick you up from your place and take you wherever you want to go
Our company takes pride positivity and extend, that ideal to our customer service team, which comes out in everything they do. Renting cars from Tourist Car has a lot to keep up with, we are a brand that most people trust and understand.
Tourist Car's team is dedicated to customer service, but we also put as many options as possible on our booking website. So, you won't have to spend time talking to a representative in store. For all rental services, budget has an impressive and responsive site, that makes it far easier to book your car then even you thought possible.
Our company provides: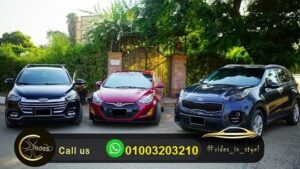 Economy Car Rentals:
Small, safe, affordable, and fuel-efficient. An economy car rental can typically accommodate four adults. It is an excellent option for short term travel and for travelers.

SUV Rentals:

Big, safe.it can accommodate five or more people. Driving SUV is the ideal choice. We offer a wide

selection of luxury SUVs like Mercedes Benz, Audi, and more.


Luxury Car Rentals:
Safest and superior quality. Renting a luxury car is an opportunity to enjoy. We have Marcedes class 2020, we offer a land cruiser shown in white and silver.

Buses rentals:
We provide new and modern buses with full equipment for rental services or transportation with an experienced bus driver.

Weeding services:
If you are looking for renting a fantastic vehicle for weeding, we offer convertibles and luxury cars.

Delivery services:
We offer delivery services, we have multiple types of cars at airports, railroad stations, hotels, and other locations.


The company is characterized by high commitment, high performance through the number of vehicles with high safety, the value, competitive price, and easy way for booking.